Meet Dr. Lauren Zrust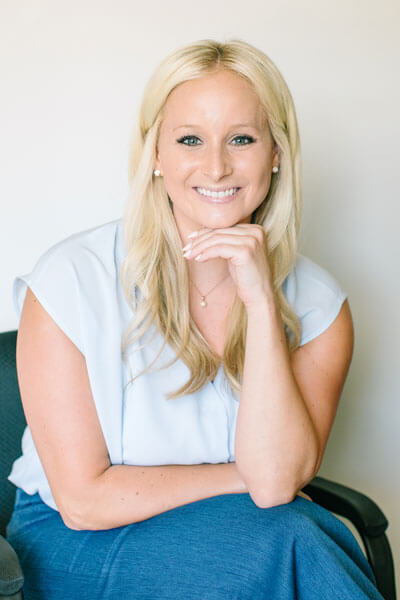 An Athletic Start
Dr. Lauren always knew she wanted to enter the healthcare field, she just didn't know in what capacity that would be. She first attended MNSU-Mankato as a Division-1 hockey player, but after suffering a disc herniation she started exhausting her own pain relief solutions. Fed up with the lack of results she was finding from traditional medical care, she took a chiropractor recommendation and almost immediately found the type of relief that had evaded her with every other medical intervention she had undergone. Her interest sparked, she immediately decided to change her major to pre-chiropractic and set off on a path she truly believed in.
Dr. Lauren's path to healthcare began as a dedicated collegiate athlete. She was very invested in her own body and improving the way it worked, and her discovery of chiropractic was simply a function of living that lifestyle and exploring all of the available options to bettering herself as an athlete, a student, and a human.
Education
Dr. Lauren received her chiropractic education at Northwestern Health Sciences University in Bloomington, MN. She is certified in the Webster Technique and is currently undergoing certification from the ICPA. She has also attended continuing education classes on the Spinning Babies approach to pregnancy and partners with midwives, doulas, and medical doctors to provide the most thorough care available.
A Passion for Chiropractic
Dr. Lauren loves being able to interact with patients on a daily basis, helping them discover the way their body is supposed to feel and function when operating at is optimum potential. She is extremely interested in the nuanced differences between adult and pediatric chiropractic care and is always studying and expanding her approach to both types of patients. Moms and dads feel comfortable entrusting Dr. Lauren with the care of their little ones as she has worked tirelessly to develop an approach and technique that is wholly unique, and designed specifically to optimize the comfort of the children in her care and optimize their results.
Dr. Lauren's passion for prenatal and pediatric care is rooted in her own future path. As someone who one day expects to have children of her own, she understands how overwhelming (yet rewarding!) the parenting journey can be, and wants to be a pillar of support for the families in her community.
EXPLORE CHIROPRACTIC »
Outside of the Practice
When Dr. Lauren isn't adjusting, educating, and learning, she loves spending time with her family, friends, and Bernedoodle Gordie! She enjoys traveling, exercising, and long distance running.
She is proud to have completed a full marathon and is looking forward to more! She can be found cheering on any Minnesota sports team with her boyfriend, Mike, spending time with her two younger brothers and her parents, and planning to raise her own family in the beautiful Hopkins area!
Contact Us For More Information!
Feel free to contact the Novo Chiropractic office to set up a free consultation with Dr. Lauren! Learn more about our philosophies, approach, and techniques today. Dr. Lauren is excited to warmly welcome you to her practice with open arms, open ears, and an open heart.
You can contact us today to answer all of your questions and concerns.
---
Chiropractor Hopkins | (952) 452-9712